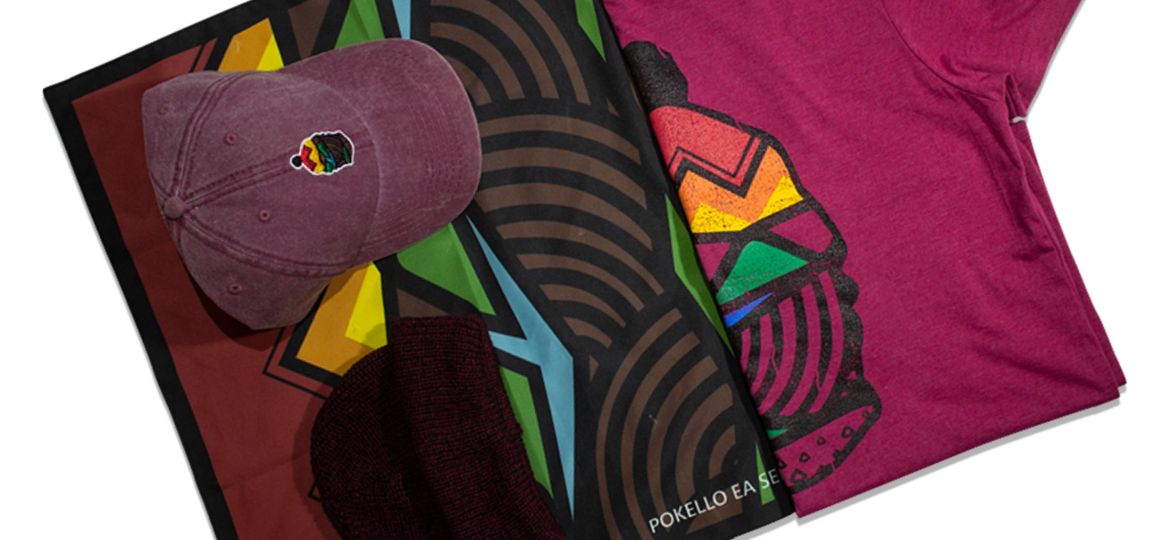 After missing winter release date, Sqo issue spring collection / Pokello Ea Selemo'19 labelled "LITEMA" geometric patterns portraying the Mountain Kingdom spring season. 
Selemo is a season boasting dust storms, wild-fire, tilled fields and springing. These features are patterned in a notable KUPAHEADdesign to affirm Sqo as trendy seasoned brand.
Pokello Ea Selemo '19 consists of LITEMA/KUPAHEAD imprint on Burgundy Melange crew neck t-shirts fabricated with Poly cotton for comfy, Washed Burgundy Strap-back caps – unstructured panel to suit every head .
Lastly on headwear, Slouch beanie makes a comeback in Burgundy/Black loved for its versatility and Sqo 3D Strap-back also reissued in Mustard colour to incite spring outlook. All Items are accessorized with LITEMA bandana needful throughout the season.
This collection serves as a début of S/S'19 series of releases to delight Sqo and Kingdom's streetwear enthusiasts with lot of wearables to choose from this season.
To view and shop the latest Sqo collection visit shipa.co.ls or follow their social media pages @shipa_online on Instagram and Facebook. This will also help you keep in touch with us and when/where our next pop-up stall will be held. Get freebies and same day Delivery to your doorstep when you order online at www.shipa.co.ls.
---
By: Ikaneng Maama, Fashion Curator