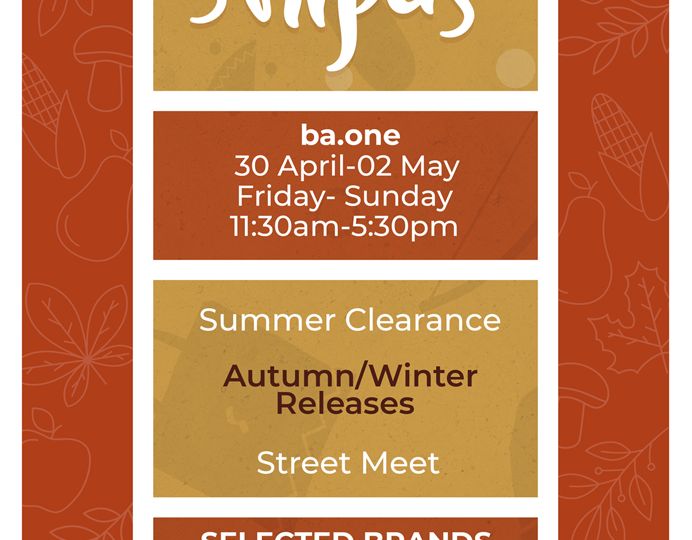 Shipa being an online and pop-up store that is devoted to promoting up-and-coming streetwear brands since 2016, is back with the first pop-up of 2021 this coming workers day weekend. As its mission is to create a sustainable market, Shipa collaborates with different lifestyle brands to uphold the urban culture industry in the Mountain Kingdom.
Autumn Shipas is a pop-up store for summer clearance and autumn/winter collection launch by selected local streetwear brands hosted by Shipa, ba.one, and Wear Local Fridays. Pop-up is set for 3 days starting on 30th April until 2nd May, opens at 11:30 am to 5:30 pm. The likes of City Kings, For Middle Class Kids, Sicko Wear, Oh Boy, Ambitious Apparel, Amplic Clothing, Sqo, and Bonono are a few of the selected brands that will be displaying their releases.
Due to the covid-19 pandemic, fashion and season changes, this influences fashionistas to keep up with latest trends. Autumn Shipas will be a boost to the offloading of the summer wears and unveiling of winter trends. Street Meet will also bring local brands enthusiast to review, meet and greet while showing off style from head to toe. Having mentioned that, we are having collaborators such as Necta with its fruit extracts in different flavours for tasting, Vodacom Mpesa as a payments channel and nada restaurant serving tantalizing food and drinks for take always.
Baduza Park at Maseru Mall is definitely the place to be this weekend as it will be filled with all sorts of brands welcoming Mountain Kingdom chilly Season. Measures for protecting attendees from exposure to Covid—19 will be observed.