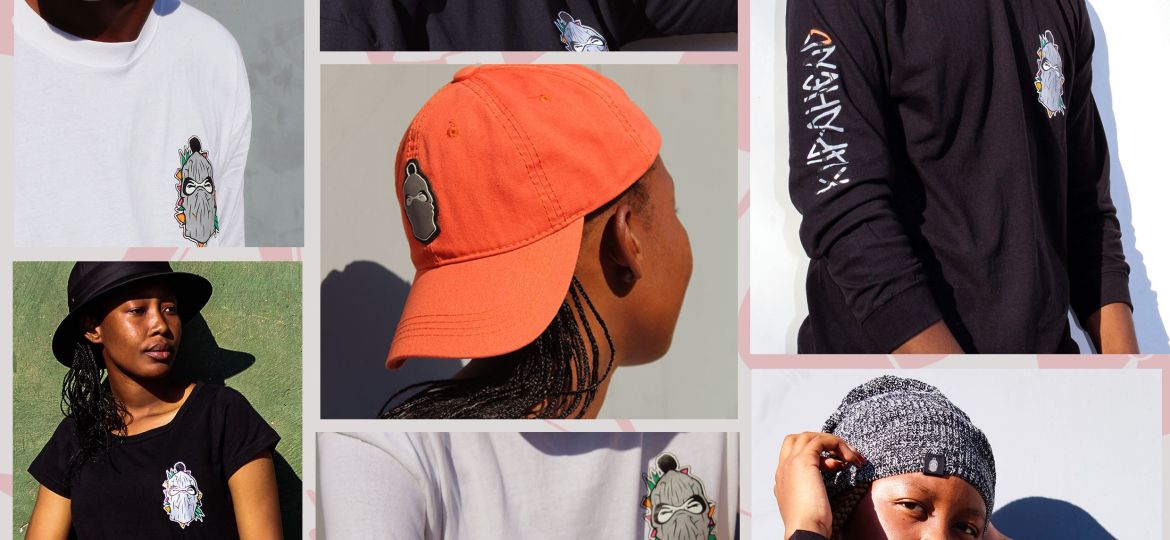 In gearing up for winter season knocking in, Shipa presents long-awaited Sqo "Pokello Ea Hoetla '19. This collection show its affinity for mountain kingdom style and staple supply for every season's outlook.
Pokello Ea Hoetla '19 e iponahatsa ka KUPAHEAD badge on headwear depicting cool-headed in change of seasons, Sqo ena le KUPAHEAD outlined with petals throughout apparel representing fall-blooming. This release affirms Sqo as a steady-going seasoned brand.
Sqo e ts'oere limited solid colour items joaloka KUPAHEAD Putter, se u tlisetsa hape le KUPAHEAD Urban/Burnt Orange strap back caps. Fumana KUPAHEAD slouch beanie as it makes a return in Grey and Black colour.On apparel,hona le KUPAHEAD long-sleeve t-shirt in black and white colours to keep cool in Autumn days.Ska salla as Sqo seals up Pokello Ea Hoetla '19 by introduction of the trendy KUPAHEAD loose T- dress for free and easy style. This limited collection can be accessorised by KUPAHEAD piece and badges.