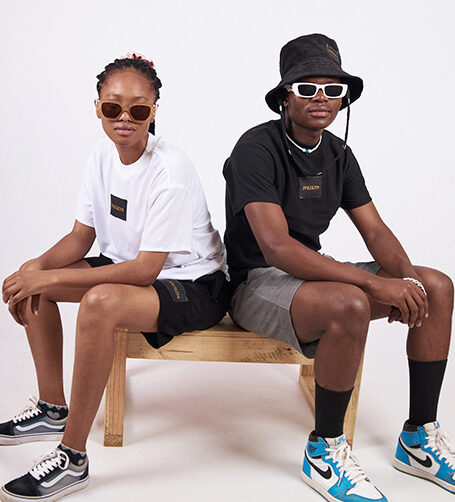 By Nelo Malea
`Mannamo Phalo, a 24-year-old Mosotho lady who resides in Mahobong, Leribe, Lesotho, is a qualified fashion designer who holds an Associate Degree in Fashion and Apparel design from the Limkokwing University of Creative Technology, and currently embarking on a BA (Hons) Degree in Fashion and Retailing.
She explains that the name IFRIQIYA was basically inspired by her admiration for the African continent. "IFRIQIYA is an Arabic word which means "Africa" and I look forward to producing garments of fabrics inspired by the African landscapes, wildlife, arts produced by African artists and everything African under street wear, hence the name IFRIQIYA."
"The fashion industry is one of the most competitive industries, but the likes of JOACHIM, BONONO and many more are doing great in their field of work, and I should say, I am inspired and hope my brand beats the odds too." She says as she continues to add that the clothing collection she recently released was inspired by the "in thing" in the Lesotho Fashion Industry during the summer season. Her collection incorporates low key colors and quality fabrics and that was simply a way of introducing her brand into the fashion industry of Lesotho, and, she has just released incorporates piqué shirts and standard Corduroy pants.
She envisions IFRIQIYA competing with one of the top clothing brands in Africa in the future, maybe luxurious brands such as MAXHOSA AFRICA. 'Mannamo Phalo has her highest dreams of being a top designer and an astounding fashion designer who will dominate the industry. IFRIQIYA is definitely one of the brands that the masses would love to see its growth in the fashion industry.
Her brand is still quite in the making, but what will make it stand out will be the spirit of Africa it carries. She mentions with excitement that SHIPA ONLINE STORE is a great platform that showcases Lesotho's clothing brands and helps expose upcoming designers to a gigantic market, therefore perfect for distributing my clothing line.