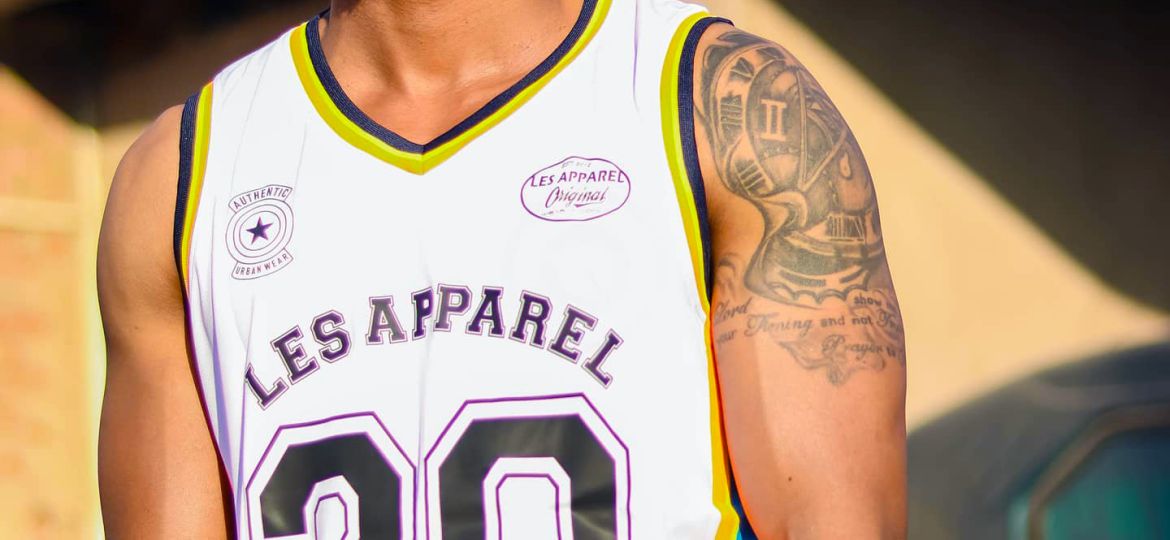 A decade ago Les Apparel was established by Moeketsi Les Kojoana driven by fashion and passion for the streetwear scene making strides in the Mountain Kingdom. Les Apparel has continuously served The Kingdom with "Wear It Cool" apparel making it a noteworthy brand in local fashion scene. They are on a mission to keep-up Basotho coolness every season with a twist of streetwear trends.
4th October is forthcoming- Les Apparel teased a King Moshoeshoe Basketball Vest in commemoration of Lesotho's Independence and homage to the founder and first paramount Chief of Basotho. Over the years sports jerseys have become more of a fashion statement with a cause. King Moshoeshoe Basketball Vest is crafted with Moisture Managements fabric which keeps skin dry by maintaining body heat as spring/summer temperatures kick in. This authentic sweatshirt does not fade or deform due to sublimation branding. It also has a design of King Moshoeshoe in front, a roman figure X at the back denoting to a decade of the brand's existence and embraced with national colours: white, green and blue. It's suitable as a leisure wear or sportswear.
Moshoeshoe Basketball Vest limited edition will be available for M499.00 and is set drop on 04 October on Les Apparel page.