FMCK Launches Exclusive Sign Language T-Shirt Collection
In the realm of fashion, inclusivity and empowerment are gaining significant momentum, and FMCK, short for "For Middle-Class Kids," is leading the charge. Since its inception in 2011, FMCK has been committed to producing merchandise that not only embodies style but also carries a meaningful message. Their recent release, the "Sign Language T-Shirt" collection, is a testament to this dedication.
Communication stands as a cornerstone of human interaction, facilitating the exchange of thoughts, experiences, and fashion preferences. It's a bridge that connects people across diverse backgrounds, and for FMCK, it is an opportunity to celebrate this beautiful connection.
As we approach the International Day of Sign Languages on September 23rd, FMCK has introduced a revolutionary line of clothing that portrays the brand's name – FMCK – Sign Language characters. The purpose is not only to accentuate the aesthetics but also to champion inclusivity for all individuals, including the deaf and hard-of-hearing community.
Empowering Through Fashion:
FMCK believes that fashion is not just about what you wear; it's a form of expression and a statement of who you are. The new Sign Language T-Shirt collection is a beacon of empowerment. By incorporating sign Language characters into their designs, FMCK embraces and promotes diversity, encouraging a society that appreciates and respects unique forms of communication.
Inclusivity in fashion means ensuring that everyone, regardless of their abilities or background, can enjoy and relate to the artistry. This collection takes a step forward in the fashion industry's evolution, creating a positive impact and promoting understanding of sign language.
The Story Behind the Design: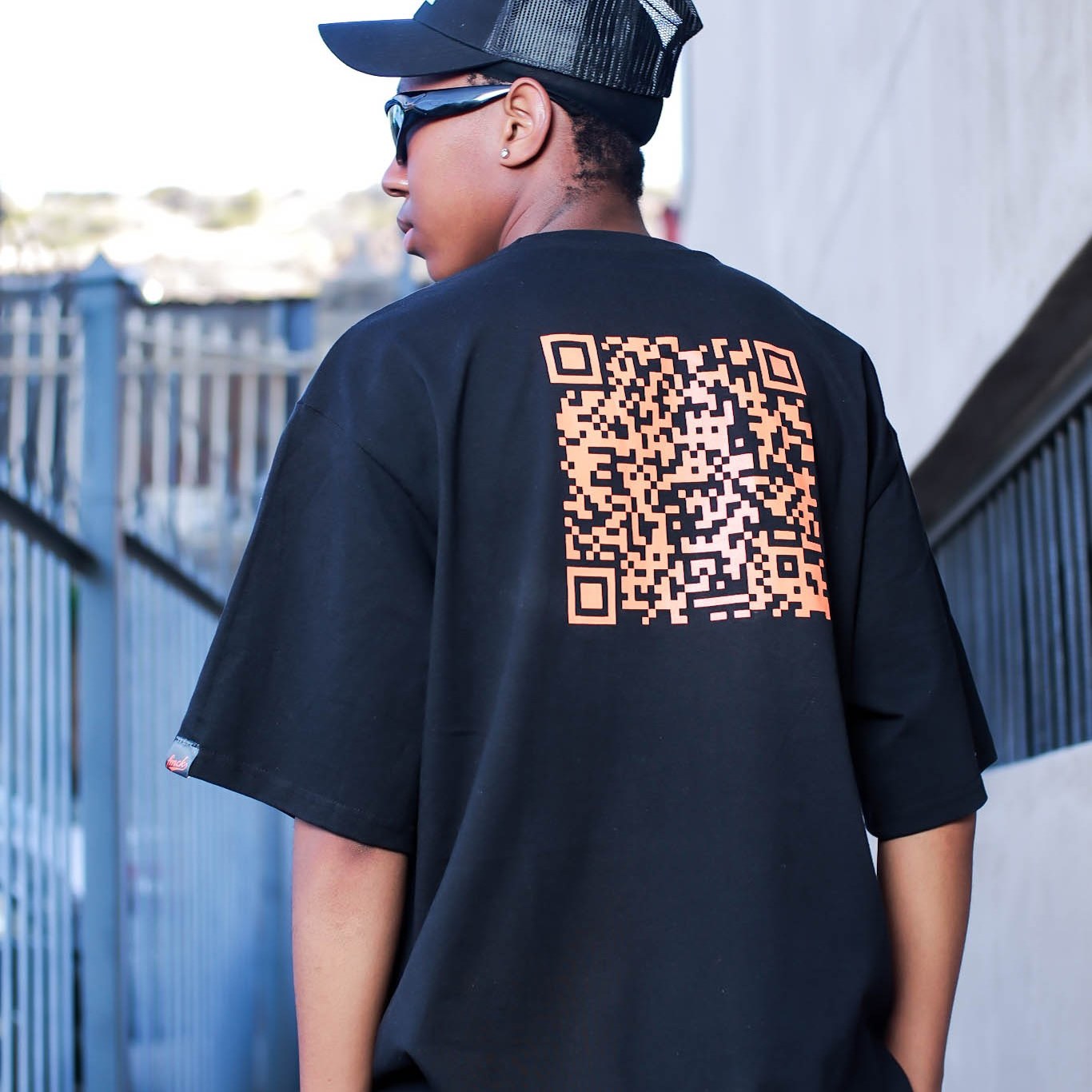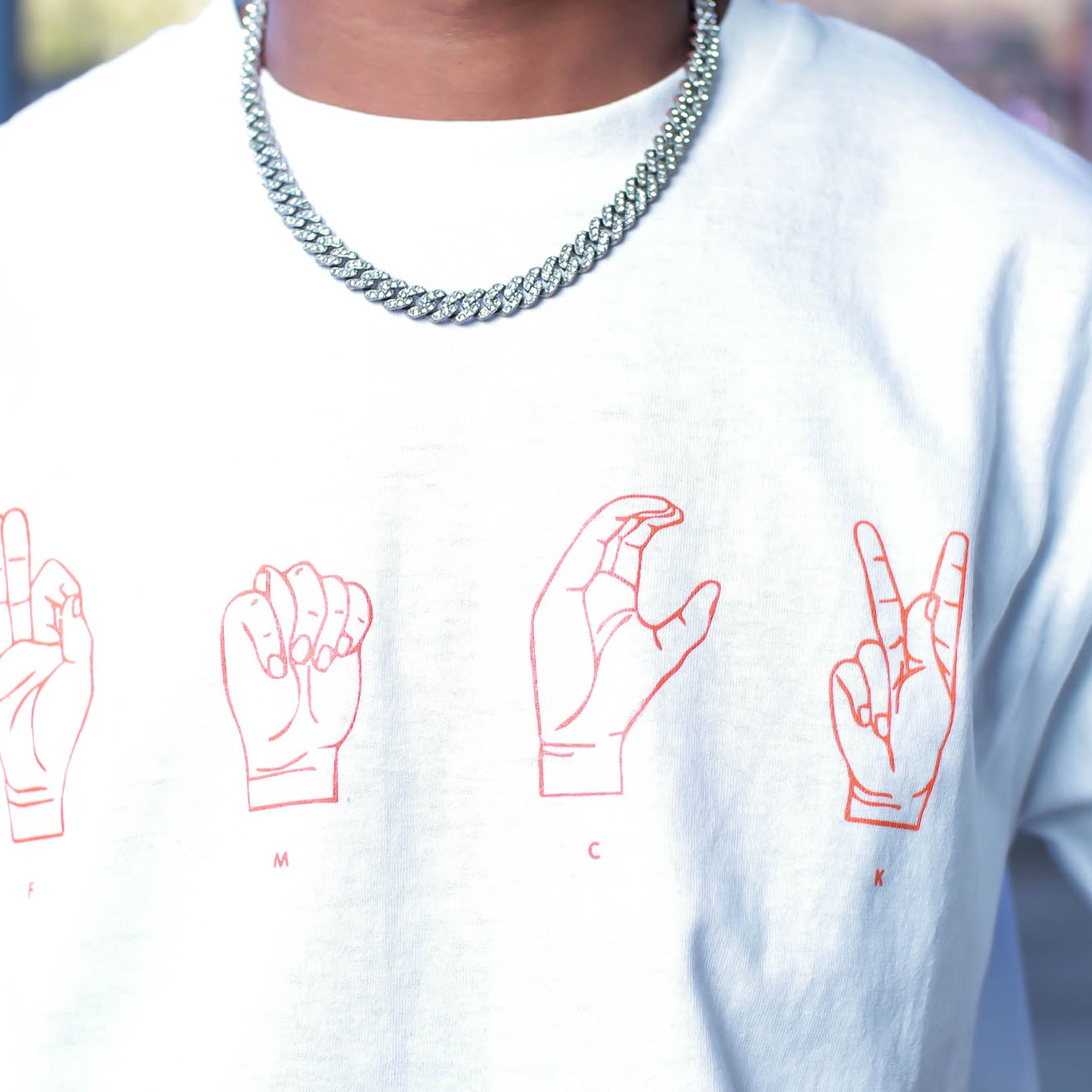 The characters for "FMCK" in Sign Language have been thoughtfully and artistically integrated into the T-Shirt designs. The designers at FMCK have collaborated with sign language experts to ensure accuracy and authenticity. Each character is meticulously crafted, embodying the essence of both the brand and the message it wishes to convey.
Beyond being a stylish addition to one's wardrobe, these T-Shirts symbolize the beauty of sign language and its significance in the lives of the deaf and hard-of-hearing community.

The FMCK Sign Language T-Shirt collection is now exclusively available at Shipa. These stylish and empowering T-Shirts can be yours for just M300 each. Available in classic black and pristine white, these T-Shirts are designed to suit every style and make a powerful statement.
The Significance of International Day of Sign Languages:
The International Day of Sign Languages, celebrated annually on September 23rd, acknowledges the importance of sign languages in achieving the UN's Sustainable Development Goals. It is an opportunity to raise awareness and mobilize support for the vital role that sign languages play in the lives of the deaf and hard-of-hearing.
FMCK's launch of the Sign Language T-Shirt collection aligns perfectly with the spirit of this day. It's a way of honoring sign languages and fostering a world that values linguistic and cultural diversity.
In a world that is becoming increasingly aware of the need for inclusivity, FMCK's Sign Language T-Shirt collection is a step forward, showing that fashion can be a powerful means to bridge gaps and celebrate uniqueness.
Join FMCK in celebrating this International Day of Sign Languages by wearing a piece from this remarkable collection and being a part of a movement that embraces diversity and inclusivity.
Communication, after all, is a language understood by all, transcending barriers and uniting us all in the tapestry of humanity. Let us communicate love, acceptance, and understanding through fashion, because everyone deserves to be heard, seen, and celebrated.