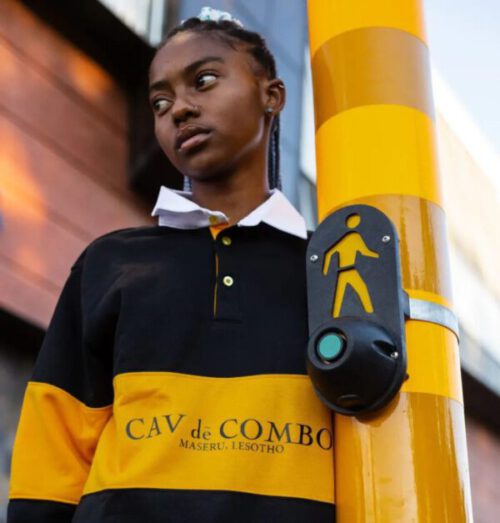 Born in Maseru Lesotho in 2019, Cav dē Combo was inspired by Street slang used mostly by artists whether it be music or fashion, and the name simply implies that you should focus on the combination of the clothes. Cav De Combo focuses crafted designs with minimal graphic design which also influenced the name of the brand. It became popular with its vibrant Rugby Shirts and it has now cemented itself as a household brand country wide.
They just reissued top-selling Cav De Combo Rugby Shirts in 3 colour ways; Black/&Black, Red/White and Black/Yellow. These sporty Rugby jerseys are shirts without style limits, they look great with just about anything you combine them with. They feature heavy brushed fleece, classic loose fit, heavy cuffed long sleeves, block stripe and bold, and contrasting collar. They're finished with Cav De Combo Maseru Lesotho imprint which pays homage to the Mountain Kingdom City.
Cav De Combo Sweat Shirts are readily available at Shipa at M550 each.